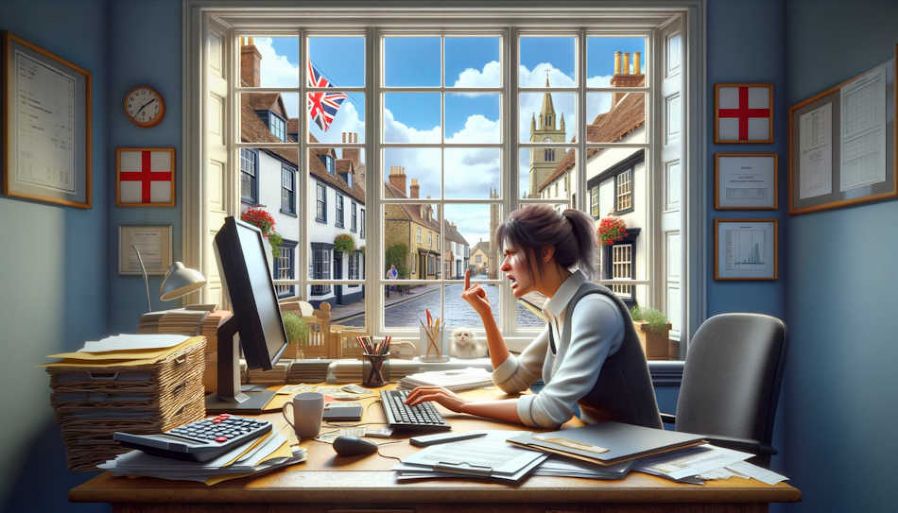 How To Get A P60 From Xero
I had an enquiry from one of the clients I process payroll for in Xero. An employee wanted their P60 in Xero-Me ...
So you have set up as a bookkeeping business and you are now out there looking for clients ...

A question I often see asked in bookkeeping groups and forums is where can I find customers or gain experience?

Wouldn't a bookkeeper make your life a whole lot easier? Having a clear picture of your finances at any given time is a must ...

Bookkeeping can be a lonely pastime. You'll definitely benefit from my Bookkeeping Handholding Service ...

We trust our bank to handle our financial needs, but recent events highlight the importance of diversifying our accounts ...

HSBC, one of the world's largest banks, has recently made a significant change to its transaction referencing system ...

The tax landscape will transform with Basis Period Reform, particularly for unincorporated businesses ...

In business, efficiency is paramount. Sage 50 Accounts v29.2 Professional has a feature that epitomises this ...

The world of accounting software is ever-evolving, and Sage has consistently been at the forefront of this evolution ...
In the world of accounting software, Xero has carved a niche for itself by offering plans tailored for businesses of all sizes ...

Last month, Xero announced the Xero Beautiful Business Fund which offers funding to customers around the world ...

From the 13th of September 2023, subscription prices for Xero plans are changing in the UK ...

I was honoured to feature in the Business Times in August 2023, talking about my motivations, ambitions and experiences ...

What do you do if you need a service or help you have not needed before? It's time to read some customer reviews ...

When I started writing about starting a bookkeeping business I realised I had more tips than could fit into one post ...

You don't need to have qualifications or be a member of a governing body if you're starting a bookkeeping business ...

This week, my blog post takes a slightly different format. I was asked about fixed asset values and balance sheets ...
NOT FINDING WHAT YOU'RE LOOKING FOR? CLICK HERE FOR
OUR SEARCHABLE BLOG INDEX