Sage Data Check: What To Do When The Budget Is Negative
It's not as nasty as it seems ...

If you are using Sage correctly, you should be running regular Sage Data Checks each time you have been in the system doing any data entry ...
copyright: lovelyday12 / 123rf
A common query from my clients who are in their second or subsequent year of using Sage is "why am I getting the 'Warning Budget is Negative' alert when I do my Sage data check?'"
As part of the year-end routine, you have the option of using your current year actual figures as budgets for your new year, and you can enter a percentage change to be applied globally to these figures at this time.
"This is not an option which can be skipped!"
If you had a negative balance in one of these accounts at the end of the year (which is a perfectly valid situation) then the budget will also become negative for the following year. This then results in the warning in the Sage Data Check.
If you do not use budgets and want to get rid of this warning, then you can go to the nominal ledger record for the relevant code and manually edit the budgets to zero.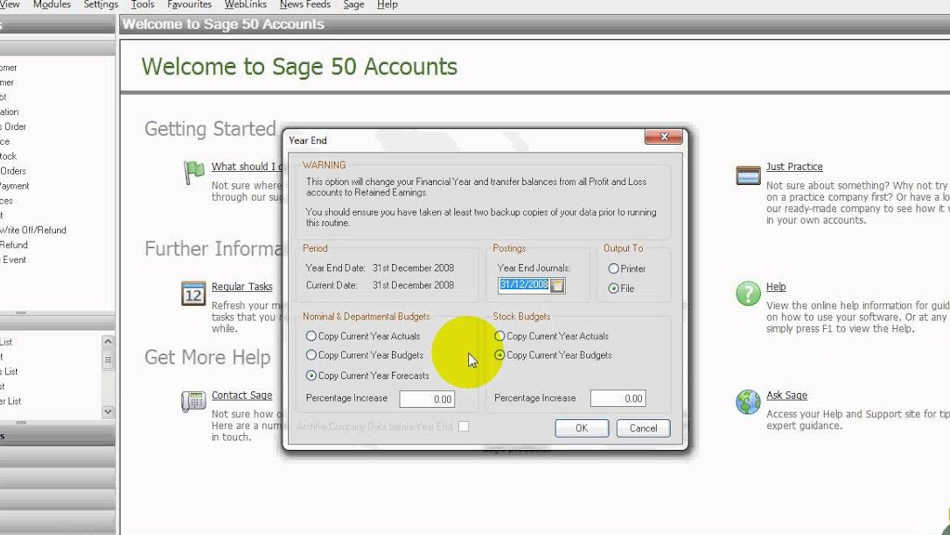 If you'd like to find out more about data checks and budgets in Sage 50 accounts then do give me a call on 01604 420057 or click here to ping me an email and let's see how I can help you.
Until next time ...


ALISON MEAD