Do You Know About The New Sage Error Correction Features?
Can everyone come out of Sage please?

Sage error correction used to mean that If you wanted to correct any errors, you needed to be the only one logged in to the system ...
copyright: antonioguillem / 123rf
So, when you accidentally post a transaction in Sage, maybe to the wrong bank account or choose the wrong supplier/customer account on a multi-user version, you would have to kick everyone out of the system to make an error correction.
I know with my clients there is often that call of, ''Can everyone come out of Sage please?'' as even with the best will in the world, we all make mistakes.
You'll be pleased to know that with the latest versions of Sage 50, you can now do concurrent error corrections, which in plain terms means someone else can be logged in and getting on with their job whilst you make the error correction.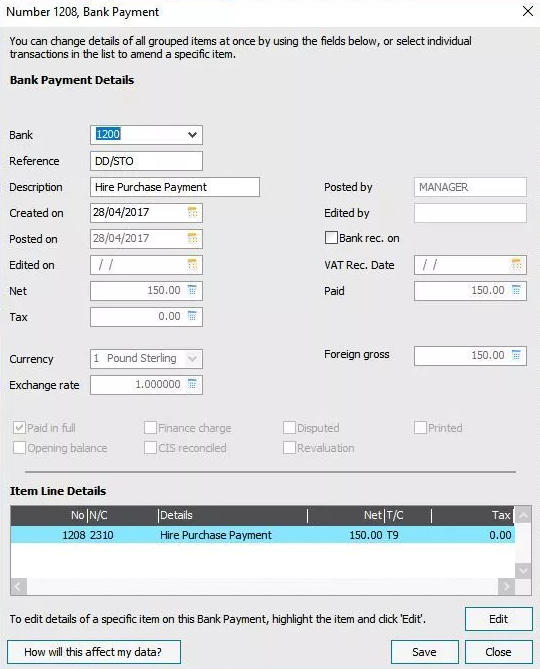 This was brought in with the update to Version 23.2. If you are still using an older version of Sage and need help with your upgrade, or you'd like to learn about the new Sage error correction features, then do give me a call on 01604 420057 or click here to ping me an email and let's see how I can help you.
Until next time ...


ALISON MEAD

More about Alison Mead ...
Alison loves bookkeeping and supporting bookkeepers. She has been helping clients to be better bookkeepers in Sage 50 for over 24 years and has been Xero Accredited in accounts and payroll for a number of years too.

She specialises in a very unique hand-holding method of training, helping bookkeepers and business owners to use their accounts software as and when they need support in setting up and producing their invoices, reports and financial information.

Alison combines her role at Silicon Bullet with her Forever Living network marketing businesses and is often to be seen at business networking meetings as she likes to keep busy.

You know what they say: if you want something done well ask a busy person!



| | |
| --- | --- |
| Telephone: | 01604 420057 |
| Website: | |