Thoughts On Filing My First MTD Return
Not as straightforward as I'd expected ...

I have just run my first MTD return for a client and thought I would share with you how different it is to previous tax returns ...
Firstly before trying to submit a compliant return you need to:
Tell HMRC you are MTD complaint

Tick the box in your software which tells the software you have done A)
In Sage 50 this is in the Company->Preferences on the VAT page. In Xero, it is a tick box at the top of the screen when you go to run a VAT return.
Actually, processing and calculating your VAT return in Sage 50 is then exactly the same as running your VAT return previously, except you now can upload document attachments if you have any supporting documentation for adjustments you need to make.
"The difference comes when you actually submit!"
The first time you run the VAT return, clicking the submit, button will bring up a window which then should allow you to log into your HMRC account and get the usual access code sent to you. Then you click and agree to authorise Sage to speak to HMRC on your behalf. It says this authorisation will last for 18 months.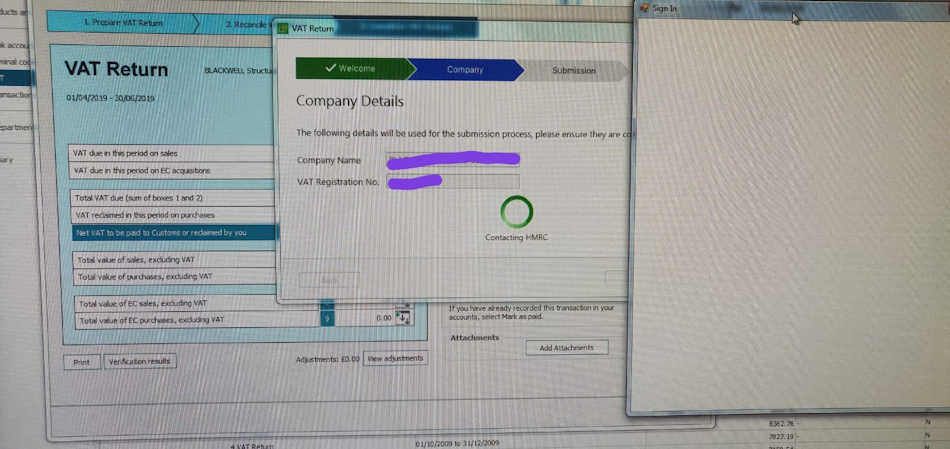 However, when I clicked the submit, button, I got a blank screen and a whirly thing saying I should contact HMRC. I called the Sage support team, just to double-check what I needed to do (and I got through almost immediately) and was told to switch it off an on again!
I was sceptical, but I did exactly that and closed the windows to close the VAT return (it is already saved and marked as pending, so you don't lose anything, and I logged straight back in, opened the return, and clicked on submit again. This time it worked perfectly. I was then able to enter the code which had been sent to my mobile and give Sage permission to submit to HMRC.
If turning the software on and off again doesn't fix it this link takes you to a Sage knowledge base article with further steps.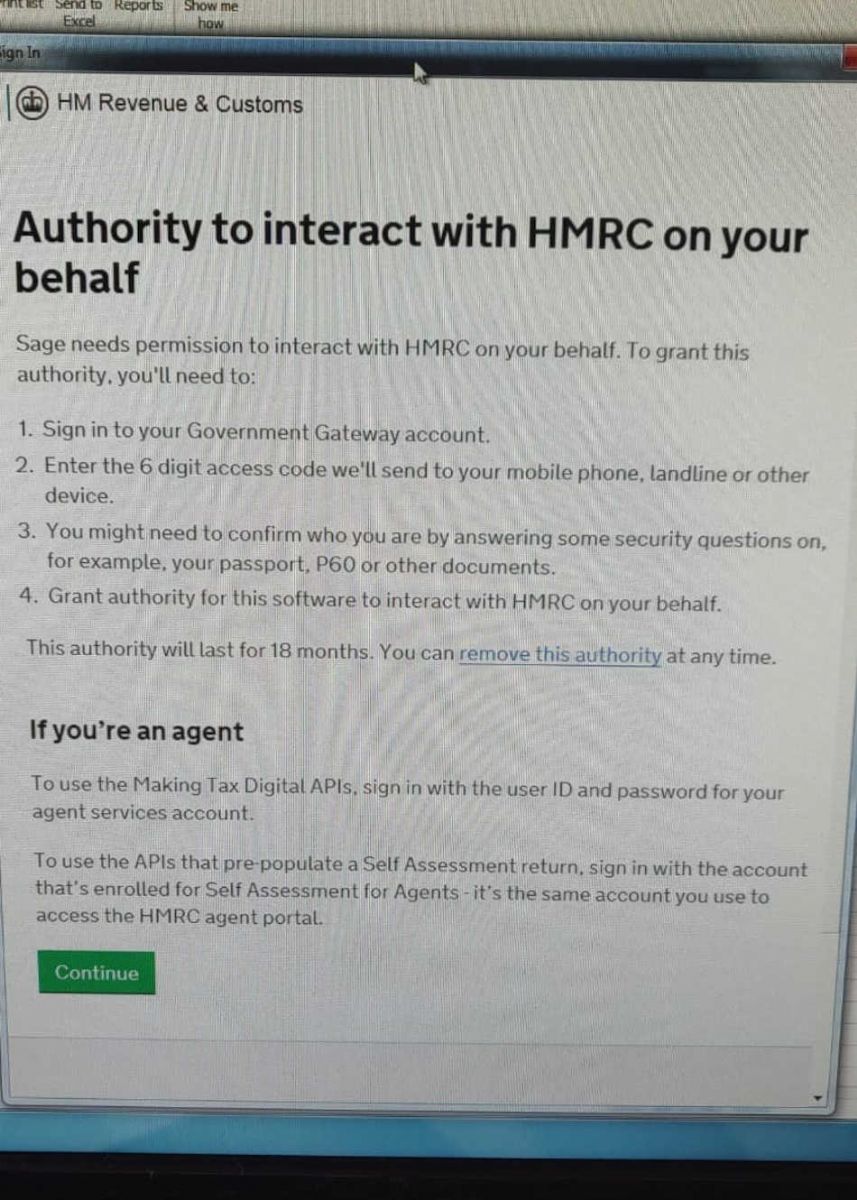 On the next screen, however, I was caught out. On the submission screen, for some bizarre reason, the return it suggested I might want to submit was for the next period, not for the one I have just calculated! I didn't spot this at first and the submission failed.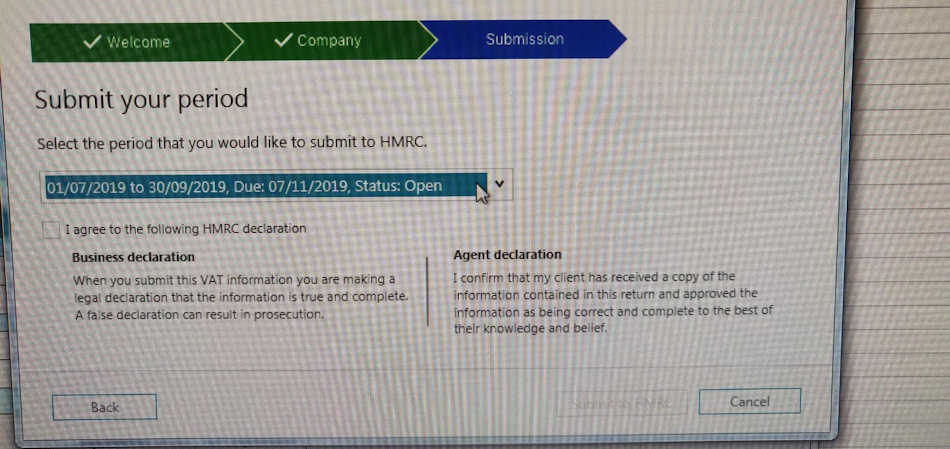 I just had to go back in and follow the instructions (logging into HMRC and granting permission a 2nd time!) and this time when I chose the correct period from the drop-down list, it successfully submitted.
"Would you like to know more?"
So, it wasn't quite as straightforward as I hoped, but with a small amount of fiddling, I have now submitted my first MTD return for a client. If you'd like to find out more about filing my first MTD tax return and how you can avoid the pitfalls, or maybe you want someone to hold your hand through it, do give me a call on 01604 420057 or click here to ping me an email and let's see how I can help you.
Until next time ...


ALISON MEAD