GoCardless: Direct Debit Integration For Sage 50
It integrates well with both Sage 50 and Xero ...

I was recently approached by GoCardless to offer advice on their development of an interface for their Direct Debit service with Sage 50 ...
I was really pleased that they had the foresight to consult with Sage users and trainers as they did the development, and they listened to our comments and acted on the advice too.
"GoCardless is the leading Direct Debit provider in the UK!"
Their system helps companies to take payments without having to chase customers, and unlike their competitors, they only charge 1% per payment (minimum charge 20p) up to a maximum of £2 and nothing else.
They have developed an add-on for Sage 50 Accounts that allows you to use their award-winning system from within Sage for the first time. I have used it myself and can vouch for the fact that it is remarkably easy to use. Once you have your customers set up, there's no need to chase them for payments, saving you loads of time.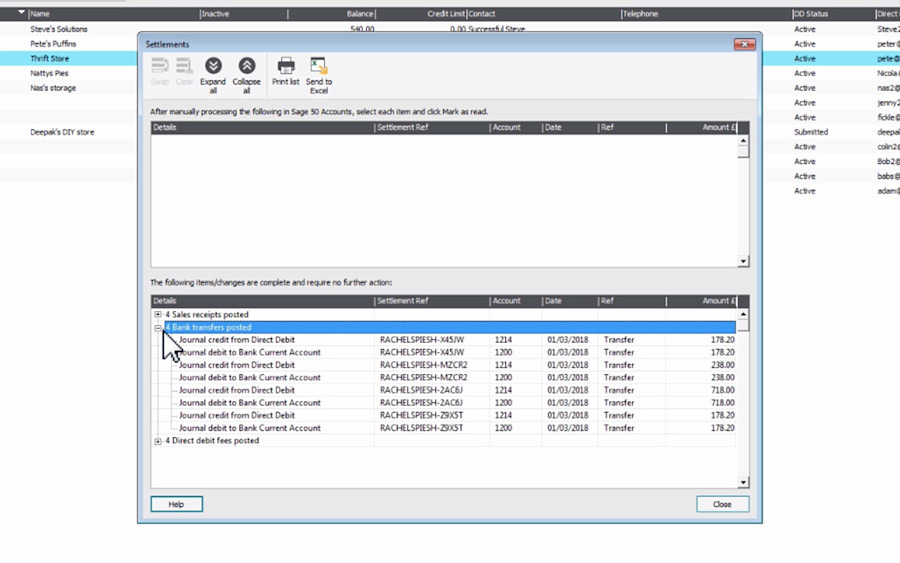 It works very well for regular subscription type payments, where you have an ongoing relationship with your customers, and for service businesses such as accountants and consultants. It is a great alternative to asking your clients to set up standing order payments, as well as for more general invoice payments.
So what are the benefits?
low cost

They only charge 1% transaction fee; the add-on itself is free at the moment (although they are planning to introduce a charge in the future). That means no risk in trying it out, and it's much cheaper than card payments.

Instant signup

You can sign up online and start collecting immediately, unlike other DD providers. (Click here to use my affiliate link to sign up and get £50 credit against your GoCardless Fees).

No more chasing customers

Setting up a customer is really easy, and after that, the customer doesn't need to pay you every month manually! This can result in your debtor days being significantly reduced.

It all works within Sage

You can set up Direct Debits, charge your customers, and automatically reconcile your accounts, all from within Sage.

You do not need Sage to use GoCardless

It integrates with other accounting products such as Xero. You can also use the system from your web browser and it transfers funds directly to your nominated bank account.
I really like GoCardless' Sage 50 integration and the transaction fees automatically get allocated into your chart of accounts so you can see how much you've paid them.
"Would you like to know more?"
If you'd like to find out more about GoCardless and how you can integrate it into your Sage 50 or Xero accounting package then do give me a call on 01604 420057 or click here to ping me an email and let's see how I can help you.
Until next time ...


ALISON MEAD

More about Alison Mead ...
Alison loves bookkeeping and supporting bookkeepers. She has been helping clients to be better bookkeepers in Sage 50 for over 24 years and has been Xero Accredited in accounts and payroll for a number of years too.

She specialises in a very unique hand-holding method of training, helping bookkeepers and business owners to use their accounts software as and when they need support in setting up and producing their invoices, reports and financial information.

Alison combines her role at Silicon Bullet with her Forever Living network marketing businesses and is often to be seen at business networking meetings as she likes to keep busy.

You know what they say: if you want something done well ask a busy person!



| | |
| --- | --- |
| Telephone: | 01604 420057 |
| Website: | |