Posting VAT-Only Invoices On Xero
Not as easy as in Sage 50, but possible ...

Sage 50 allows you to enter an invoice with £0 in the Net column and a value in the VAT column when posting VAT only invoices. Posting VAT-only invoices on Xero is a lot more complicated ...
You just don't have the same flexibility when entering invoices. If you import goods, you get a VAT and duty invoice with no net amounts on, and Xero won't allow you to post to the VAT column with no Net amount.
"So, what can you do?"
I did a search on the Xero forums, and came up with the following solution. It is clunky, but it works. Using simple numbers in our example, let's say the VAT you need to reclaim is £200, enter a tax-exclusive bill as follows:
On row one of the bill enter Qty: 1, Unit price: £1,000, Account: purchases, Tax rate: VAT 20% expenses. VAT will then calculate as £200
On row two of the bill enter Qty: 1, Unit price: (£1,000) NEGATIVE Account: purchases, Tax rate: Zero rates expenses. VAT will calculate as nil, but the (£1,000) will net off against the £1,000 posted above
The result of this will be £200 in the VAT control that will appear on the VAT return, the positive £1,000 and negative £1,000 will net off in purchases and box 7 of the VAT return.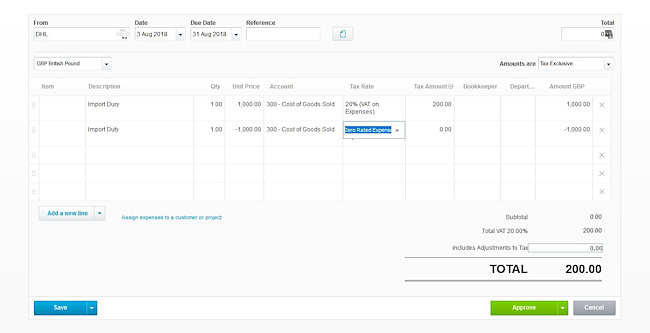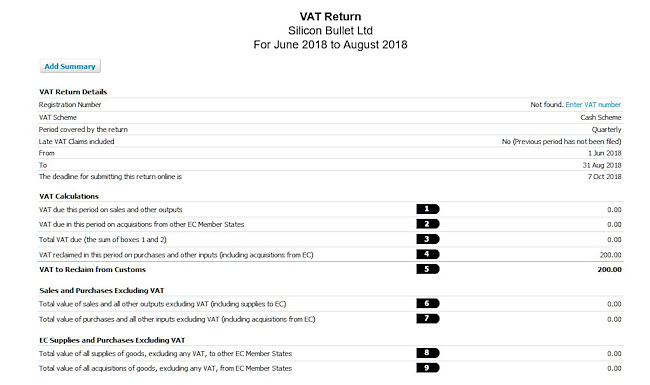 You can obviously flex the net amount to calculate the appropriate VAT you are after. You can also extend this to VAT only Sales invoices if required too.
"Would you like to know more?"
If you'd like to find out more about Posting VAT-only invoices on Xero then do give me a call on 01604 420057 or click here to ping me an email and let's see how I can help you.
Until next time ...


ALISON MEAD